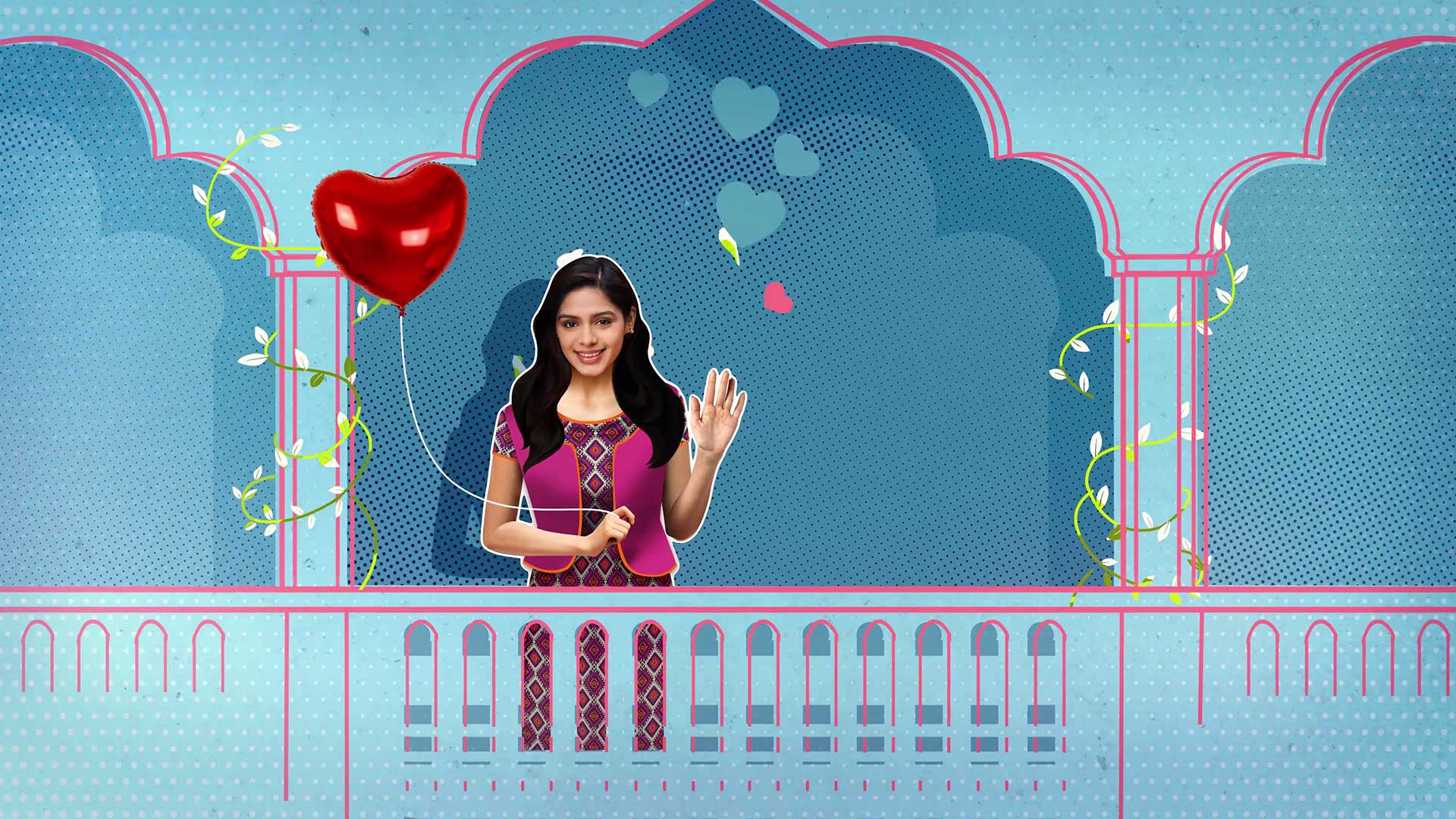 The Context
Trigger Happy / Applause Entertainment required a title sequence for a breezy tale of romance, friendship, ambition and lifestyle that happens at the idyllic town of Manphodgunj dotted with coquettish and fun-loving characters coming to terms with their own as well as the diametrically opposite kind.
The Concept
The titles are woven around the main protagonist Binny - a bubbly, chirpy, indecisive female who is as much in love with herself as she is with her town and everyone else in it. Adorable as she is, she has a string of prospects trying to woo and win her over. Eventually she wants to fly to a land far away leaving her small town behind.
The Craft
Pop colours and peppy tunes set the premise and take one through the lives and times at Manphodgunj. The title sequence is depicted as a fairy tale love saga with red hot hearts in all sizes with strings attached to a smart alec dancing to her tune, while she gleefully scans the entire place for what's the next best in fun that she can step into. If Peter Pan never wanted to grow up and just be at Neverland, Binny sure wanted to keep alive the spirit of goodwill and a hearty laughter even when dark clouds loomed over occasionally. A mixed media approach that embedded the real characters in a vibrant and illustrated setting provided a unique look for the title sequence.