The Context
A web series about a dysfunctional family from a small town, now settled in maximum city Mumbai. The series was named Salt City alluring to the seaside connect of the city and using salt as a metaphor for that little ingredient that one looks for in all relationships. The credits needed to bring out the relationships between the characters as well.
The Concepts
We wanted the credits to establish the setting of the Mumbai shoreline. We also wanted to weave in the complexity of the emotional relationships that the characters had and the nostalgia the plot evoked. We picked an "infinity cube" - a toy many of us would be familiar with from our younger days and decided to superimpose the various characters on the surfaces. To add to the drama the cube was shown floating in the sea, thus bringing characters together and separating them as it bobbed up and down before finally settling on the shores of Salt City.
The Craft
We modelled the infinity cube in 3D and animated it to recreate the effect of it floating in water. A few water shots were taken in-house to give the underwater sequence a feeling of authenticity. We also captured the Bandra-Worli Sea Link and used that as a key visual element to establish Mumbai and to tie back to the final title slide as well. All of these elements were beautifully edited together and cut to a brooding sound track that helped deliver a stunning output.
3D Craft Mechanisum Rig
Rendering the Remington Typewriter in 3D was an elaborate process. Creating a model for an instrument that did not exist in the form that we were visualising it in came with it's own sets of challenges. For one, there was no visual reference. But that's what made the process exciting. It wasn't us just creating a 3D model. It was akin to building a new type of typewriter altogether.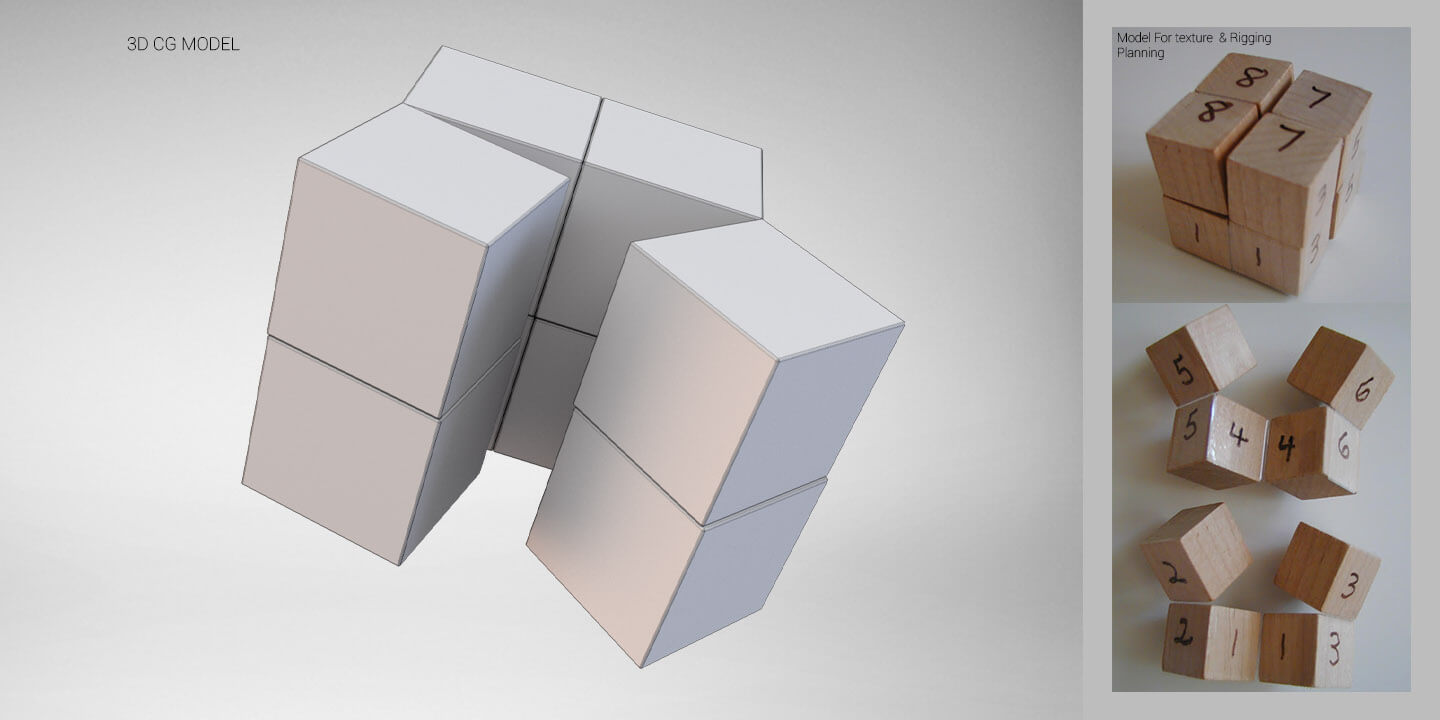 Video shoot
Conceptually to bridge the gap from instrument to ghostly spirit, we envisioned using a flash of live action at the end. It involved a 4K shoot of an eye just to bring the authenticity and drama to that last blink-and-you-miss-it frame of the sequence. However, the director envisioned a different ending and this bit, exciting as it was, did not make it to the final cut.